Satisfaction Guarantee and Warranty
All Harmony evolution products bear a six month unconditional, 100% money back satisfaction guarantee. 
Further, all Harmony evolution products are guaranteed to function for at least ten years.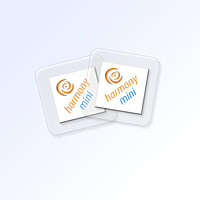 Pair of Harmony Minis
2 self-adhesive Harmony Minis either for your shoes or for the base and the handset of a cordless 'phone
Your location

»» Germany
is this correct?