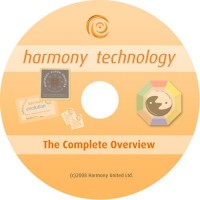 Harmony DVD
A basic introductory guide to the Harmony Technology and the science behind it.
Full menu function enabling you to pick out each 5 to 10 minute clip.
Can be played on any computer and most modern DVD players (may not function properly on older, single code -NTSC- DVD players).
Each order comes with a discount voucher code equal to the postage and packing charged which can be redeemed against the purchase of any Harmony Technology product within 30 days.
Your location

»» Germany
is this correct?