Satisfaction Guarantee and Warranty
All Harmony evolution products bear a six month unconditional, 100% money back satisfaction guarantee. 
Further, all Harmony evolution products are guaranteed to function for at least ten years.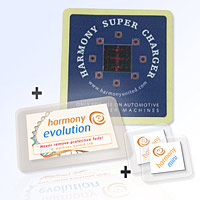 Harmony Set 2
For yourself.
For your car
For your 'phone
Your location

»» Germany
is this correct?