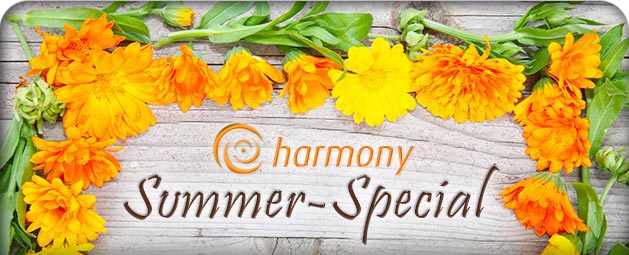 This is the Summer we deserve.
Whether you're going away for warmer or cooler weather or are simply enjoying the Summer at home, we have something for you in our store.
(Incidentally, I was recently in Africa for some time and, presently, it is warmer in Germany!)
Soon I will be driving to the land of "fish and chips", the Summers there are never as hot and, if you haven't made your holiday plans as yet, you should note that the British pound is, at the moment, very cheap for both Euros and US$.
Driving on the left is not so difficult and, after about half an hour, you'll find it quite normal.
If the Eurocrats get their way, you may need a visa to visit Britain next year!
Karma
During the last three years, "second choice" products have been gathering in our store-room. These are fully function products with the ten year function guarantee but have small optical defects or similar.
In 2016, we made a "clearance action" for such products at about 40% below list price. At the moment, we have Harmony Evolutions, Harmony Pendants and even 20 Home and Office Harmonizers on offer. All of these "second choice" products carry our ten year function guarantee but are excluded from the six-month right of return.
Click here for the clearance offer page. (Link removed as all clearance items are SOLD OUT!)
We have also made a small selection from our normal range for your Summer activities and these are listed below.
Please take note of the special notices at the bottom of the page.
Packet Nr. 1:
Harmony Pendant Partner Set 
consists of 2 Harmony Pendants
plus 4 Harmony Minis
makes fit feet for Walking, Sport and sightseeing
Packet Nr. 2:
Harmony Motor Cycle Set
a Harmony Mini for each of the shock absorbers
plus a Harmony Evolution the helmet makes of man/woman
and machine a unified whole
More Info: Harmony and the art of motor cycle riding.
Packet Nr. 3:
Harmony Super Charger
for Boat, Motor Cycle or Car
plus 4 Harmony Minis
for happy feet when rambling, wandering and for sporting activities.
Packet Nr. 4:
Harmony Super Charger 
as Packet Nr. 3 above,
but with 8 Harmony Minis
instead of 4
Paket Nr. 5:
Home and Office Harmonizer
to harmonise your holiday accomodation (and your home
for years afterwards)
If you don't have a Harmony Super Charger you can
even use it to harmonise your car or your seating area
in an aeroplane
plus 2 Harmony Pendants
for you both to wear around your neck
Enter the Harmony Shop here 
These special offers are valid until the allocated products have all been purchased or until the 10th September 2019 whichever comes first.

Holiday Tips from our users
Following much positive feedback and recommendations from our users we have decided to pass-on a few tips on the way to and from as well as on holiday.

Many have reported that fixing Harmony Minis into their shoes means that the can walk (and run) better, longer, more relaxed and with more stamina. The same applies to cycling.
Click here for more info on this topic

The Harmony Pendant worn over the thymus gland support your energy systems and maintains balance no matter what your mode of transport.
Those subject to spinal stress, especially on a long journey, will find that a Harmony Evolution on the base of the spine (sacrum) will work wonders.
The Harmony Super Charger has, for many, become irreplaceable not only for greater comfort but also safety for all trips in the car no matter how short or long.
The Home and Office Harmonizer can be placed on the wall immediately above the entrance door to your hotel room (on the inside, of course).
The general increase in electro smog in most hotel rooms over the last decade means that many do need something before restful sleep is possible.
(Many hotel rooms are, further, poorly sited and have disharmonic proportions. I have often experienced that a Home and Office Harmonizer enables peaceful sleep in a room that was, otherwise, unusable.
Karma) 
 
Satisfaction Guarantee and Warranty
All Harmony evolution products bear a six month unconditional, 100% money back satisfaction guarantee. 
Further, all Harmony evolution products are guaranteed to function for at least ten years.
For all your questions about the Harmony Technology and to get a free personal consultation please use this form
For an enjoyable and harmonious Summer
Your Harmony United Team