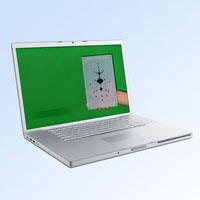 Harmony Omega Computer Desktop
The Harmony Omega Computer Desktop
Experiments have shown that a photograph of the Harmony Omega, primed in a special way, can let you experience up to 30% of the effect of the real Harmony Omega.
This is truly remarkable and a budget way to get started with the Harmony Omega.
Find more information on www.theharmonyomega.com
The Harmony Desktop Wallpaper must fit exactly on your computer.
In order to give you a Harmony Omega Wallpaper that fits your computer, we need to know your screen resolution.
Info: How to find out your screen resolution
Attention: If you want to order the Harmony Omega Computer Desktop but can't find your resolution in the selection list below, please write an email to webmaster@harmonyunited.com - we will then eventually add the requested resolution to the product pool.