December 7th
International Civil Aviation Day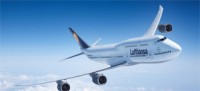 Today, the world celebrates the emergence and achievements of civil aviation. The purpose and reason for this commemoration day is to raise awareness worldwide of the importance of civil aviation and its role in the social and economic development of states.

For us, this day is an opportunity to raise awareness of the stress that our body is exposed to on every flight (particularly on long-distance flights). The electrosmog present in airplanes is one problem that is perceived differently by individuals, but it is always present and disturbs the body's own control circuits. Space radiation, which especially passengers on long-haul flights are exposed to, is another problem. The series is complemented by an increased risk of thrombosis due to the long sitting with very little legroom.

Harmony passengers, in order to neutralise most of the negative effects for you personally, always remember:
No flight without Harmony Evolution or Harmony Evolution Pendant!